FLÂNEUR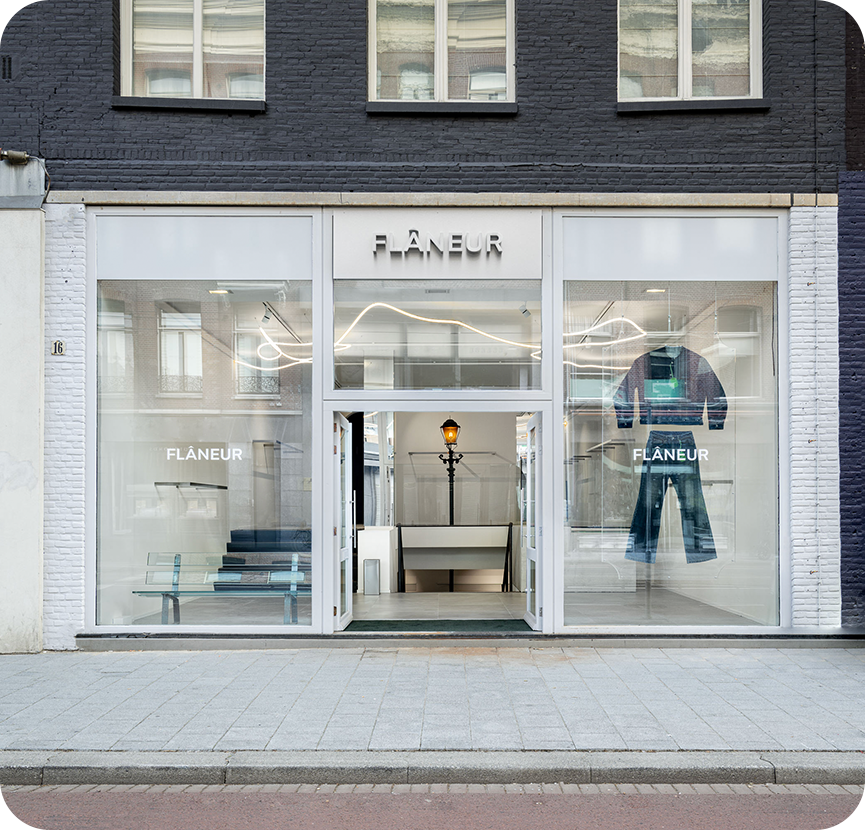 Boutique
FLÂNEUR proudly presents its stunning new flagship boutique in Amsterdam. Located in the iconic Museum Quarter at Van Baerlestraat 16, this exceptional boutique is the result of a collaborative design project with the Indebt Studio. 


FLÂNEUR Flagship Amsterdam
Van Baerlestraat 16
1071 AW Amsterdam
Get Directions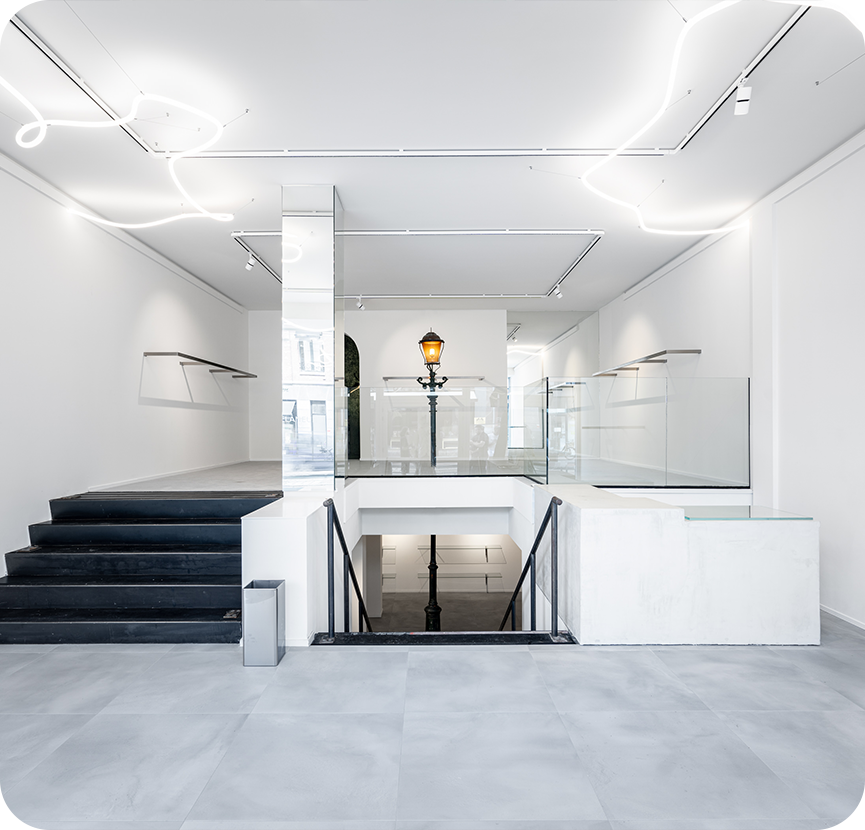 For the 'somewhere in europe..' collection, FLÂNEUR unveiled an extraordinary collaboration between the brand's creative director, Regi Schalks, and Indebt Studio.

Together, they created an installation project that thoroughly transformed the brand's world into a captivating and immersive Interior/Exterior experience. This collaboration not only fostered a friendship and dialogue between the studio collective and the brand but also evolved into the development of the flagship store.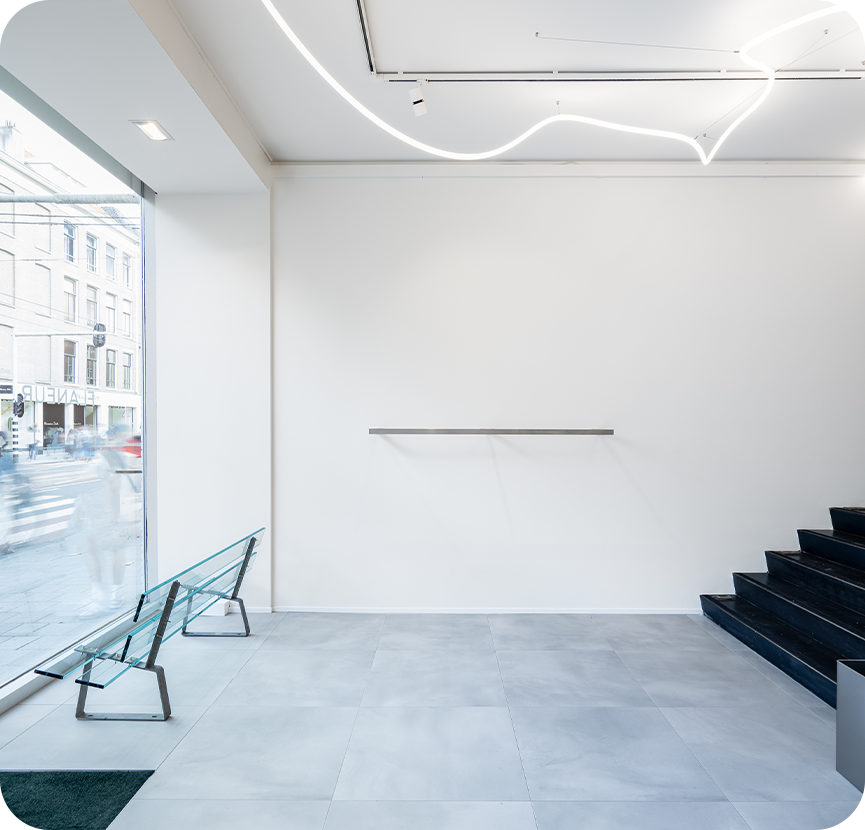 As you step inside, you'll be captivated by the unique blend of European elegance and urban edge that defines the space. The two-floor boutique is a feast for the senses, with captivating elements at every turn.

Through the window, you'll catch a glimpse of the work of Ciro Duclos, a full-glass street bench, a true Amsterdam icon that has been a part of the city's streets for years. It sets the stage for the extraordinary experience that awaits inside.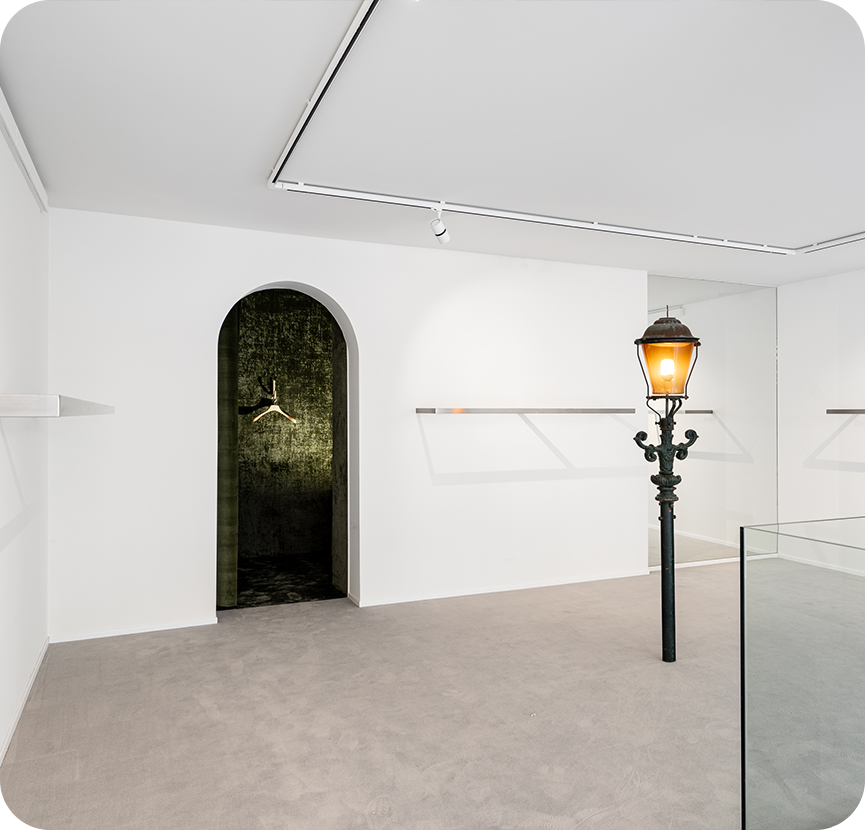 Inside, you'll discover a world of contrasts and creativity. A 100-year-old lantern, placed in a surrealistic manner between floors, adds a touch of enchantment to the space. Steel clothing racks, mirror objects, and glass shelving systems create a dynamic and visually stunning environment.

The brand's signature color, green, symbolizing renewal and fertility, can be found in various details throughout the space, including the fabric lining in the fitting rooms. The color and structure of the fabric draw inspiration from moss, creating a unique and harmonious aesthetic. The clever combination of textures and colors adds a modern twist to the Amsterdam street view, offering a fresh and abstract interpretation.